Bitsimba SMS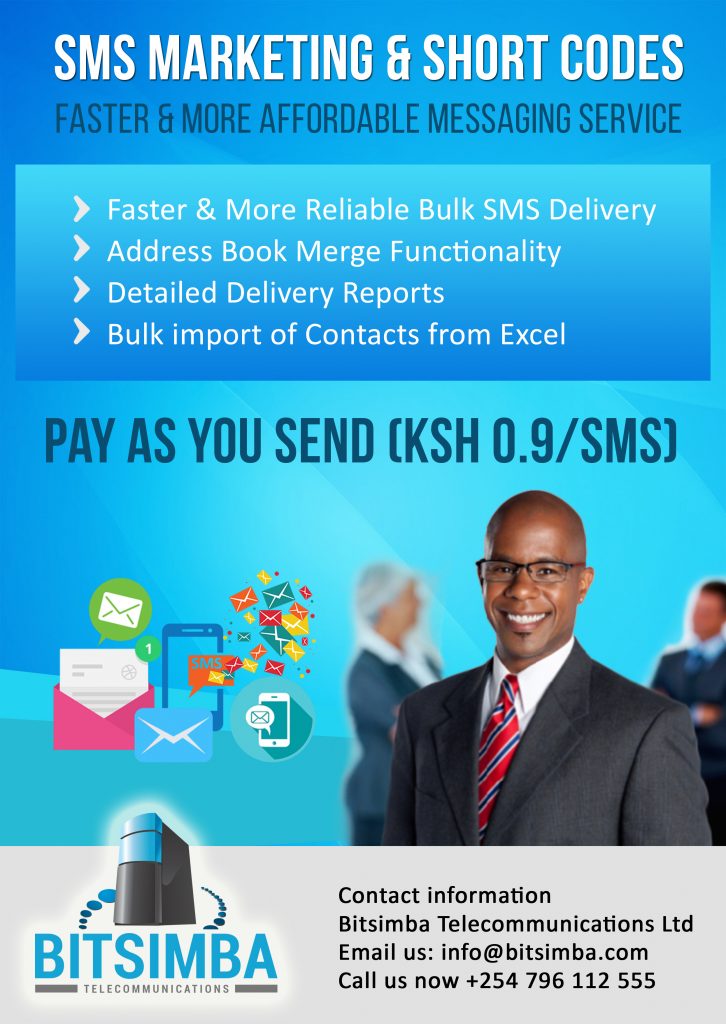 Bitsimba Telecommunications Ltd is a complete global telecommunications company focused on spinning the wheel of Technological advancement here in Africa and the world at large. It is one of the fastest growing, world class and reputed providers of Information Communication Technology services and Solutions.
We offer a wide range of services from Web Design & Development, Custom Mobile Application Development, Software Development, Web Hosting, Domain Services, Networking Solutions, Bulk SMS, PRS services, E-Commerce Solutions, Business Intelligence Systems and much more. Bitsimba Telecommunications seeks to understand all matters pertaining advancement in Technology to make sure that they give to Clients Updated Technological solutions.
With experts in various professions ranging from marketing, research, design and implementation etc., we can assure you that you will always get the most competitive deal that will set you a notch higher from your competitors.
Bitsimba SMS on its own circle concentrates on offering marketing solutions using the most responsive means which is web based SMS system that inform your clientele about different things in your organization that concerns them. They can be used for alerts, reminder, special offer, new product and scheme information. Below are our Affordable Packages: